Via Mechanics, Ltd.
As a distributor of Via Mechanics, Ltd., we are engaged in selling and providing maintenance services for machines and facilities for printed circuit boards since 1986.
We aggressively pursue total solution business where we solve the problems of customers jointly with them by proposing systems including new products in the respective stage of processing of boards, and we strive to promptly respond to increasingly diverse and complex requirements of our customers.
Moreover, we also make proposals for remodeling and after-sale service in order to enhance functionalities of the existing machines of customers, increase production efficiency, and prevent the occurrence of defects.
Drilling machine, Routing machine

High precision drilling machine for printed circuit boards
ND SERIES
- High speed and high precision 6-axis drilling machine
- Precision ±0.015mm or below
- Productivity ND-Ni series ratio 5% - 10% UP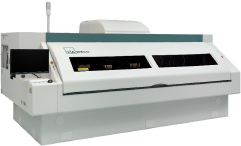 ND SERIES
- High productivity is achieved through high speed spindle
- Suitable for high-mix, low-volume processing
- Independent control of 4 uniaxial units is also possible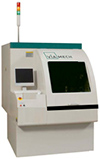 High precision routing machine for printed-circuit boards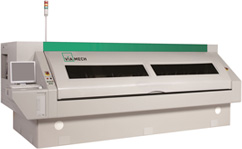 NR SERIES
- Achieves high precision processing through integrated design of servo control and a machine structure specialized for routing.
Laser processing machine
High precision CO2 / UV laser processing machine for printed-circuit boards
LC SERIES
- Precise galvano control through new control technology.
- Greatly reduces non-operating time through a diverse selection of applications.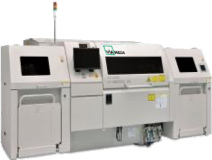 LU SERIES
- Capable of small hole drilling for a variety of materials from FPC to BGA through Top-hat/ Gaussian switching.
- Achieves high efficieny (a 120% improvement over our previous model) through high speed trepanning processing.